Central American Journal of Public Administration, No. 80 (January-June 2021)
Central American Journal of Public Administration, No. 80 (January-June 2021)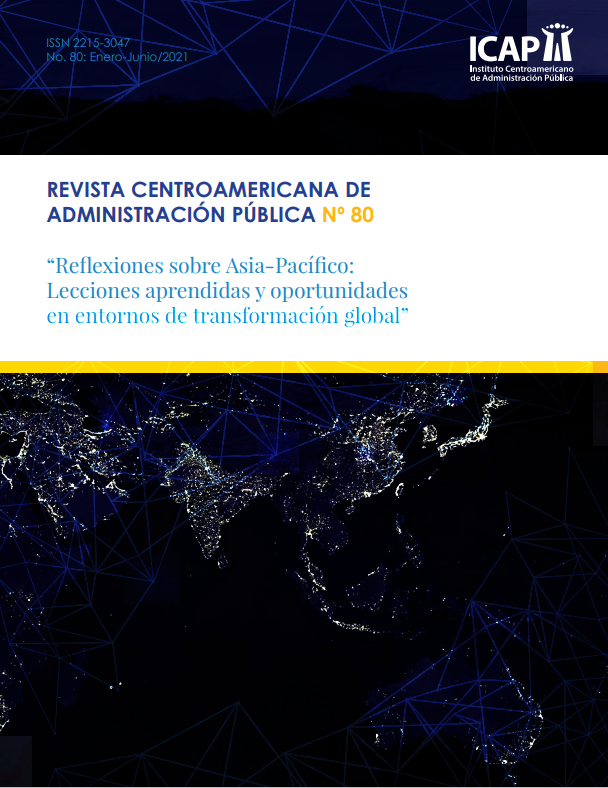 Thematic Area:
Governance and public administration
Resource Language:
Spanish
This edition of the Central American Journal of Public Administration offers a series of reflections and lessons learned about the Asia-Pacific region in the current international context, characterized by the constant transformation of socio-political and economic structures. The geopolitical importance of the Asian region has permeated the mental structures of how to think about international relations between States, motivating the production of knowledge that structures the national and regional analysis of Asian States, as well as its influence at the international level in making of multilateral decisions.
In order to cover the aforementioned, the Central American Journal proposes the four articles. This Journal also includes a series of scientific documents of interest to the Central American region and that do not necessarily include substantive issues.