Building Better Governance - Central and Local Government
Building Better Governance - Central and Local Government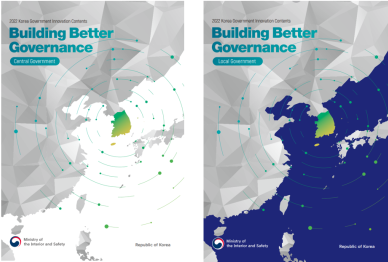 Content Type:
Publication
Region:
Asia and the Pacific
Thematic Area:
Innovation in Service Delivery 
Resource Language:
English
With a desire to contribute to the development of public administration worldwide by sharing Korea's experience in the development and innovation of public administration with the international community, the Korean government has published the Government Innovation Contents in Korea.

This publication Showcases 34 administrative services delivered by central and local governments in Korea.

In addition, the booklet shares the success factors of the good practices to provide substantive assistance to partner countries that wish to introduce or are already pursuing similar policies and services.